On September 6, the Committee of 100 will co-present a reception and special screening of the documentary Abacus: Small Enough to Jail in New York City. This documentary recounts the story of the Chinese immigrant Sung family, owners of Abacus Federal Savings Bank of Chinatown, New York, in the wake of the 2008 financial crisis. This illuminating film explores the Sung family's efforts to contest criminal charges brought against them by U.S. district attorney Cyrus R. Vance Jr., and it invites discussion of the motivations behind the indictment; Abacus Bank was the only U.S. bank to be charged in the wake of the great recession. The Sung family ultimately prevailed, but it took all they had to fight the unfair accusations.
'Abacus': One Immigrant Family's Fight for Justice 
Wednesday, September 6, 2017 | 5:30-8:30pm 
Asia Society, 725 Park Avenue (at 70th Street), New York, NY 10021
Accused of mortgage fraud by Manhattan District Attorney Cyrus R. Vance, Jr., Abacus became the only U.S. bank to face criminal charges in the wake of the 2008 financial crisis. The indictment and subsequent trial forced the Sung family to defend themselves – and their bank's legacy in the Chinatown community – over the course of a five-year legal battle.
The documentary asks fundamental questions about what the purpose of a bank should be in a community – especially an immigrant community – and whether the prosecution of this small financial institution may have much larger implications for the role of banks in our society.
Join us for a reception and special screening followed by a question and answer session with director and producer Steve James and the Sung family moderated by Tom Nagorski.
Speakers
Steve James is an award-winning documentary film producer and director. His films include Hoop Dreams, The Interrupters, and Life Itself, among others.
Tom Nagorski (moderator) is Executive Vice President of the Asia Society. He joined Asia Socie- ty following a three-decade career in journalism — having served most recently as Managing Editor for International Coverage at ABC News.
Thomas Sung is a lawyer and real-estate investor. He is founder of Abacus Federal Savings Bank in New York.
This event is co-presented by the Committee of 100 and Asia Society and made possible by Agnes and Oscar Tang.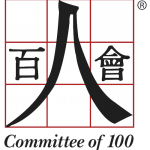 The Committee of 100 is a U.S. 501(c)(3) leadership organization of prominent Chinese Americans in business, government, academia, and the arts. For over a quarter century, the Committee has monitored issues affecting Chinese Americans and served as a high-level bridge in the U.S.-China dialogue fostering regular exchanges with the leadership of Beijing, Taipei, and Washington. Members of the Committee of 100 are leading U.S. citizens of Chinese descent who leverage their collective influence, resources and experiences to address important topics shaping U.S.-China relations as well as issues affecting the Chinese American community. The C100 Speakers Forum Series is a high-level platform that examines major issues in U.S.-China relations and the Asian American community. Forums take place across C100's five main regions: New York, Washington, D.C., San Francisco, Los Angeles, and Greater China. 
Asia Society is the leading educational organization dedicated to promoting mutual understanding and strengthening partnerships among peoples, leaders and institutions of Asia and the United States in a global context. Across the fields of arts, business, culture, education, and policy, the Society provides insight, generates ideas, and promotes collaboration to address present challenges and create a shared future. Founded in 1956 by John D. Rockefeller 3rd, Asia Society is a nonpartisan, nonprofit institution with major centers and public buildings in New York, Hong Kong and Houston, and offices in Los Angeles, Manila, Mumbai, San Francisco, Seoul, Shanghai, Sydney, Washington, DC and Zurich.