Upcoming Event:
Please mark your calendars for our next U.S.-China Policy Speaker Series event: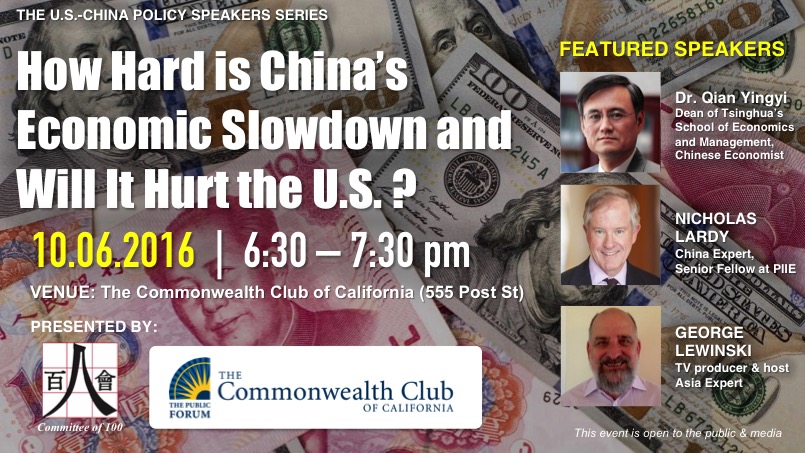 Topic: How Hard is China's Economic Slowdown and Will It Hurt the U.S. and the World?
Date: Thursday October 6th, 2016
Time: 5:30pm Check-in, 6:30-7:30pm Program
Venue: The Commonwealth Club of California (555 Post Street, San Francisco)
Speakers:

Dr. Qian Yingyi, Dean of Tsinghua University 

School of Economics & Management

Nicholas R. Lardy, 

Anthony M. Solomon Senior Fellow at the Peterson Institute for International Economics

Moderator: George Lewinski
About: With China's growth lowest than it has ever been in 25 years, it is undoubtable that China is experiencing an economic slowdown. Changes have been made by the government to stabilize the situation and move the economy towards "a new normal". Our panelists, Dr. Qian Yingyi from Tsinghua University and Mr. Nicholas Lardy from the Peterson Institute for International Economics, will discuss the different kinds of reforms China is working on now, and how likely these reforms are to succeed. What does it mean for us, Americans, if these reforms succeed, or if these reforms fail? Do we need to fear a stronger China, or more so, a weaker one?
About the Speaker Series:
In collaboration with the Commonwealth Club of California, the newly formed Committee of 100 U.S.-China Policy Speakers Series serves as a platform to promote constructive dialogue on U.S.-China relations in the Bay Area. Held quarterly, these events invite policy experts with contrasting views on China to have a conversation and share their ideas. The hope is to provide nuanced perspectives beyond the headlines on issues that impact U.S.-China bilateral relations with an emphasis on constructive collaboration as opposed to conflict.
Who's Involved:

Co-Organizers:
THE COMMITTEE OF 100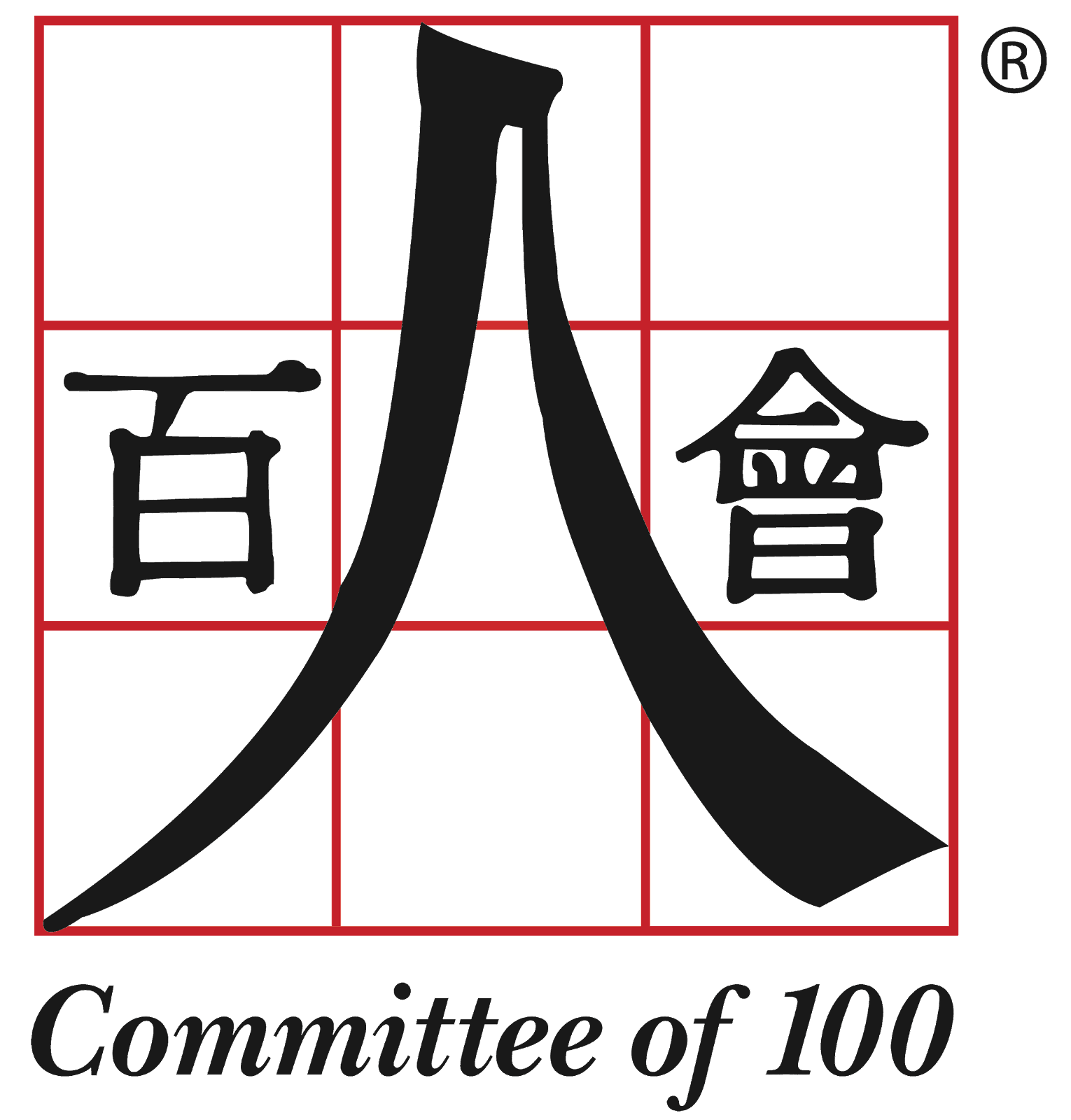 The Committee of 100 is a U.S. 501(c)(3) leadership organization of prominent Chinese Americans in business, government, academia, and the arts. For over a quarter century, the Committee has monitored issues affecting Chinese Americans and served as a high-level bridge in the U.S.-China dialogue fostering regular exchanges with the leadership of Beijing, Taipei, and Washington. Members of the Committee of 100 are leading U.S. citizens of Chinese descent who leverage their collective influence, resources and experiences to address important topics shaping U.S.-China relations as well as issues affecting the Chinese American community. The C-100 Speakers Forum Series is a high-level platform that examines major issues in U.S.-China relations and the Asian American community. Forums take place across C-100's five main regions: New York, Washington, D.C., San Francisco, Los Angeles, and Greater China.
THE COMMONWEALTH CLUB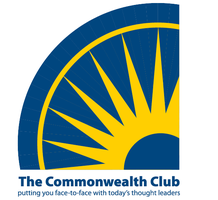 Founded in 1903, The Commonwealth Club, the nation's oldest and largest public affairs forum, has played host to a diverse and distinctive array of speakers, from Teddy Roosevelt in 1911 to House Speaker Nancy Pelosi, California Governor Jerry Brown, political commentator David Brooks and author Christopher Hitchens in recent years.  It brings over 400 annual events on topics ranging across politics, culture, society and the economy to more than 20,000 members. The mission of The Commonwealth Club of California is to be the leading national forum open to all for the impartial discussion of public issues important to the membership, community and nation. The Club has offices in San Francisco and San Jose, with regular events in both cities, as well as programs in Lafayette in the East Bay and in Marin County.
Past Events:
---
For more information please contact: c100sf@committee100.org
---