This fall, the Committee of 100 will support a unique exhibition, entitled " National Memories: U.S.-China Collaboration during WWII."
The exhibition is organized by the Wilson Center's Kissinger Institute on China and the United States and the China Overseas Exchange Association. The "National Memories" exhibit will be on display October 15-21, 2014 at the Woodrow Wilson International Center for Scholars in Washington, D.C. C-100's support for this exhibition on historic bilateral collaboration is part of the Committee's efforts to enhance U.S.-China trust and collaborate with like-minded organizations.
Learn more »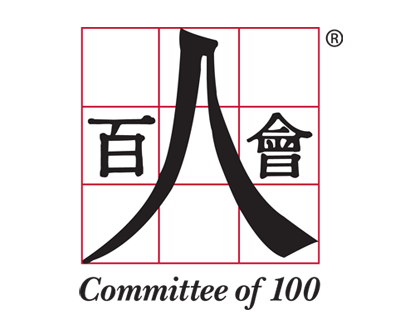 The Committee of 100 Denounces Bob Beckel's Derisive Remarks on Chinese Students
The Committee of 100, a group of Chinese American leaders, condemns Bob Beckel's July 10 comments on Chinese students made while co-hosting the Fox News Channel program,
The Five
.
Read the full release »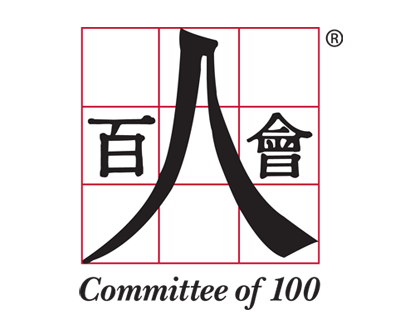 The Committee of 100 Opposes SCA-5, Calls for Constructive Dialogue
The recent passage of California Senate Constitutional Amendment No. 5 (SCA-5) in the California State Senate has sparked public outcry among many in the Asian American community. If the State Assembly adopts and voters approve SCA-5, race will become part of the consideration for admission to public universities, and Asian American students will face discrimination.
Read the full release »
ABOUT C-100
The Committee of 100 is an international, non-profit, non-partisan membership organization that brings a Chinese American perspective to issues concerning Asian Americans and U.S.-China relations. Our organization draws upon the collective experience, knowledge, and resources of our members - Chinese Americans who have achieved prominence in a variety of fields and work in partnership towards our mission.
EVENTS
---
Fourth Annual Mandarin in Schools Teacher Conference
Date: November 1, 2014
Location: South Gate, CA
Learn more »
---
24th Annual Conference
Date: April 9-10, 2015
Location: New York City
Save the Date